Al 'Earthsong' Head

Queer songs for the planet and planetary songs for the queers.
Location: The Cabaret
Alice Human : Stop HS2

STOP HS2 invites you to witness the soundscapes and experiences of life on the front line.
How we connect through the breath of the trees, and how radical communities grew in these ancient woodland to attempt to protect them. In an attempt to process it, Alice brings awareness to the lives and experiences of people on the campaign through immersive song, sound and fooling.
What is it to experience the constant decimation of our local trees? What can we learn from living in a woodland, and what does it look like to return back to the land?
Location: Big Top
Amelia 'Ace' Armande presents Queer as Folklore Storytelling

Non-binary storyteller Amelia 'Ace' Armande shares queer tales from myths, legends and folklore throughout history.
Be swept away in tales of gay heroes, transgender knights, asexual princesses and non-binary deities!
Ace shines a light on these often overlooked stories, celebrating the joy and resilience of our collective queer history.
Location: The Cabaret
Astro

Astro is a political queer singer-songwriter.
Some of his anthemic pop ballads include: Let's Never Have Kids, F***ing Around the World, and Never Gonna Pay the Rent.
His drag style blends pearl-encrusted-embroidered-historical-glamour with elements of furry culture and sports armour, as well as his trademark Axolotl headpieces.
Astro presents surreal and subversive nights at the Glory in London and "Queer Spirit Cabaret" at The Two Brewers.
Location: The Cabaret
Baba Ki
Baba Ki
London-based producer Baba Ki (AKA Nix Bakx) takes you on a unique ethereal sonic journey of deep grooves and mesmerising soundscapes inspired by electronic, dub, ambient, post rock and jazz styles with guest vocalist Aaron Fross.
Location: The Cabaret
Baba Yagga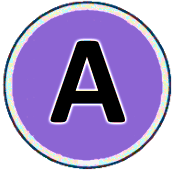 Adult Cabaret
Baba Yagga is a drag, clown and burlesque performer from Prague.
This foul-mouthed immigrant really takes culture out of culture shock. She's forever house haunting, looking out for the perfect match in a not so mumble visa wedding.
Her high octane dance routines, absurd comedy characters and deeply emotional lip syncs have floored the lost and unfortunate from Budapest to Bristol.
Location: Big Top
Billie Bottle's Temple of Shibboleth

Billie Bottle's Temple of Shibboleth blend mythic prog/jazz/pop with a healthy dose of ritual.
In 2020, Billie began caring for a wise woman who taught her the ancient art of housekeeping – this is the story of The Week, one of the most widely practised mantras!
Set the hearth for a celebration of the Home and beyond…
Location: Big Top
Blossom

Heading up the Performance Team, and a veteran of every QSF, Blossom is a singer and songwriter (muggle name Marc Block), with Queer folk songs and generally pleasing vibes.
Website: marcblock.co.uk
Location: The Cabaret
Blossoms Big Sing

The name says it all!
Location: Big Top
Candy ('The Scratch Bandicoots')

Careful!  She'll rot your teeth...
Location: The Cabaret
Subcategories