From Stonewall to Festival: Riots to Rites
At Stonewall Inn in June 1969 the Queers fought back against police harassment and society's judgments - a movement destined to redefine who we are was born. Trans People, Gay Men, Lesbians, Queers – ALL were involved and were standing together for our rights, and as at Pride events around the world, at Queer Spirit Festival our rainbow community gathers as one tribe:
50 YEARS ON FROM THE STONEWALL RIOTS
QUEERSPIRIT FESTIVAL EXPLORES THE RADICAL EDGE
OF QUEER CONSCIOUSNESS
 
HEALING – CONNECTION – DISCOVERY - COMMUNITY
FINDING THE ROOTS OF QUEER NATURE
RECLAIMING THE RITES OF OUR QUEER SPIRIT
Assimilation vs Essentialism
is a significant feature of the story of LGBTQ+ liberation since the foundation of the Mattachine Society in the USA in the 1950s.
You won't hear much about queer essentialism in the gay media – because most gay media is part of the assimilation game, the game of 'fitting in', being accepted by 'mainstream' society, not disturbing the hetero agenda: a stance that first emerged when conservative gays pushed Mattachine founder Harry Hay out of the society due to his radical ideas.
The legacy of Stonewall led to the birth of the Gay Liberation movement and the spread of Gay Prides around the world. Pride marches started in big cities, but now happen in many smaller towns too – PinkUK reports there are 164 Prides and similar events in the UK in 2019. A repeating mantra pushed forth by activists each year is that 'PRIDE IS A PROTEST', and many look in despair at the corporate sponsorship, mainstream agendas going on at Pride, and the prominent presence of bankers, police, armed services personnel on the Pride parades. While it is of course excellent that attitudes in society have undergone a huge change, so that queer people can be open in the military and police etc now, many question this cosiness with institutions that have historically abused us, and which uphold the status quo of a patriarchal, economically and environmentally abusive civilisation.
Similar story with religion. While some queers feel moved to carve a safe niche for our kind within established faiths, others of us feel we cannot make accommodation with these repressive institutions that have been persecuting people like us for literally millennia.
At Queer Spirit Festival this summer in the UK, 500+ queers will be taking our spirituality into our own hands, demonstrating that our queer spirit does not need the justification of churches and holy authorities to express itself. Queer community pioneers are leading the way in this spiritual exploration of our nature, our power and our magic, reclaiming a history of shamanic service, witchcraft, temple craft, nature connection and sexual healing that has long been ignored by the LGBTQ+ political movement.
Since the 1970s, mostly invisible to the mainstream queer culture, UK groups such as the Spiral Women's and Queer Pagan Camps, the Edward Carpenter Community, Radical Faeries (gathering since 2006 in the UK), Loving Men, Quintasensual..... have been pushing the boundaries of what it means to be queer, especially on the levels of sexuality, spirituality and community building. QUEERSPIRIT FESTIVAL brings together queers from these groups and others to create a melting pot of awakening and discovery...
we gather in nature to celebrate the natural queer magic in our souls
we gather to open hearts, illuminate minds and celebrate embodied spirituality
to rediscover the hidden history of queer healers, shamans, magicians
once found in cultures across the whole planet
and reclaiming the forgotten roles of queers in the European pagan past
meeting each other as we meet nature - with respect, love and openness
opening the gates of perception through the body, mind and heart
QUEER SPIRIT SUMMER FESTIVAL 2019
HEALING – CONNECTION – DISCOVERY - COMMUNITY
FINDING THE ROOTS AND RITES OF QUEER NATURE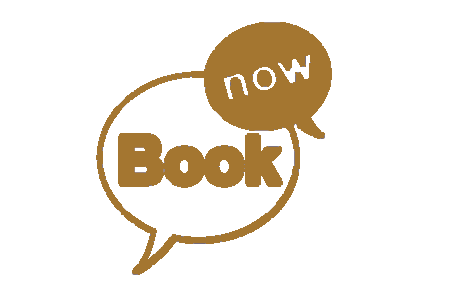 TICKETS ARE ON SALE NOW: https://queerspirit.net/festival/tickets