QUEER SPIRIT FESTIVAL 2019 TICKETS NOW ON SALE
QUEER SPIRIT FESTIVAL AUGUST 14-18, 2019

WHITTLEBURY HALL, TOWCESTER, NORTHAMPTONSHIRE NN12 8QH
Queer Spirit Festival - a celebration of the love, passion and creative spirit of the LGBTQ+ community.
The third Queer Spirit Festival offers 5 days of community, pleasure, play and enrichment for body, mind and soul in the countryside with camping space for 600. The festival features ceremonies, performance, workshops, dance parties, fire circles, drumming, sacred sexuality, activism, vegetarian/vegan cafes, sauna and more... There is an accessible camping area and there are activities for young people. LGBTIQ+ families are very welcome.
What people have said about Queer Spirit Festival: "A spirited lovefest like no other" " Transformative""Utterly 100% accepted and celebrated for who I am" "The energy from start to finish was beautifully palpable and entrancing" "A thriving experience, an eloquent education" "Filled with absolute joy, love and spirit" "Connected, Accepted, Belonging" "A beautiful and unique happening" "A real feel of harmony and celebration" "It changed my life" "Heart-opening, expansive...so nice to be in fields with fellow queers!"
Come for all five days to get the full experience of this journey into queer magic! There will be group ceremonies to open the festival, connecting us to the land and sky, to the nature around us and to each other. Workshop themes include spiritual practice, health and healing, pagan magic, activism, crafts, dance and movement, sexuality and spirit mysteries: there's lots to discover at Queer Spirit Festival. We will have drumming and dancing around the central fire in the evenings, plus performers and djs in the marquee. Here you can meet queers of many ages, genders and backgrounds, with a wide range of spiritual and magical practices.
Queer Spirit is coming out of the closet. For five decades LGBTIQ+ people have been coming out about our sexuality - now we are claiming our spirituality, coming out as witches, shamans, healers, sex magicians, holy fools, sacred intimates, horny yogis and lovers of the earth. The recent repeal of homophobic legislation imposed on the people of India by the British Empire is making the world aware that Hindu culture used to celebrate the sacred in all forms of sexuality, for example celebrating HIjras as holy beings. Homophobia in the Abrahamic religions has its roots in the repression of the old pagan faiths - where sex magic was part of the practice of the year's cycles, same sex practices were often an integral part of ceremonies and people who crossed over or lived between binary genders seen as holding great power. The European Christians spread their fear and hatred around the world with devastating effect - it was only 2 decades ago that the Two Spirits of the Native American tribes started to reclaim their sacred status. All over the world there are those remembering, or who never forgot, that LGBTIQ+ people bring magic to the world.
21st Century sees Queer Spirit rising...
Slowly and inexorably over the last four decades, the tide of Queer Spirit has been rising on the fringes of LGBTIQ+life. Growing from the deep roots of places such as Queer Pagan camps, women's circles, Radical Faerie gatherings, queer tantra retreats, Queer Spirit Festival is the latest manifestation of this journey. We aim to bring together many groups and individuals into reclaiming the magical awareness, love and gifts lying at the centre of Who We Are.
CLICK HERE for YouTube link to documentary made for Czech TV about 2017 festival
CLICK HERE for link to photos from previous festivals
CLICK HERE for more testimonials from festival attendees
Come join us in the green fields of Northamptonshire next August for five days to celebrate our lives, our loves, our passion and our power - and to gently hold our sorrows, our anger and our broken hearts. All that we are is welcome here in the healing embrace of Queer Spirit.
For those who can't make five days, weekend tickets are available. There are concession tickets for those who need them and a new Festival Supporter ticket for those who have something to spare to ensure the festival is as brilliant as before. Children under 6 come free, but MUST have a ticket. If you have access needs please contact us as soon as possible so we can support you.
BOOK NOW AND SAVE MONEY!
RISING SPIRIT tickets are on sale at £125 full ticket, £85 concession until March 1st.
Festival Supporter tickets cost £180.
Standard tickets are £150 from March 1st. Concession £100 Young person (6-17 years) £55 Under 6 free but still need a ticket
Live-In vehicle pass £35. Car Park £10
Weekend tickets (valid Friday to Sunday) £115 adult. £85 concession. £35 young person.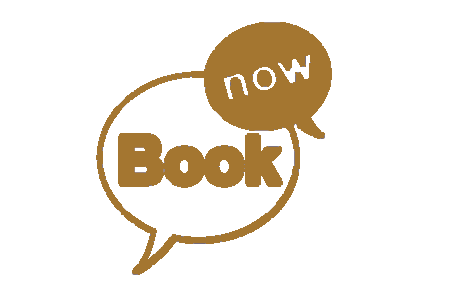 Book tickets here https://www.queerspirit.net/tickets

Facebook Event Page: https://www.facebook.com/events/529277817577677/
---